Weiser Farms
A proven history of good cattle from the field to the ring.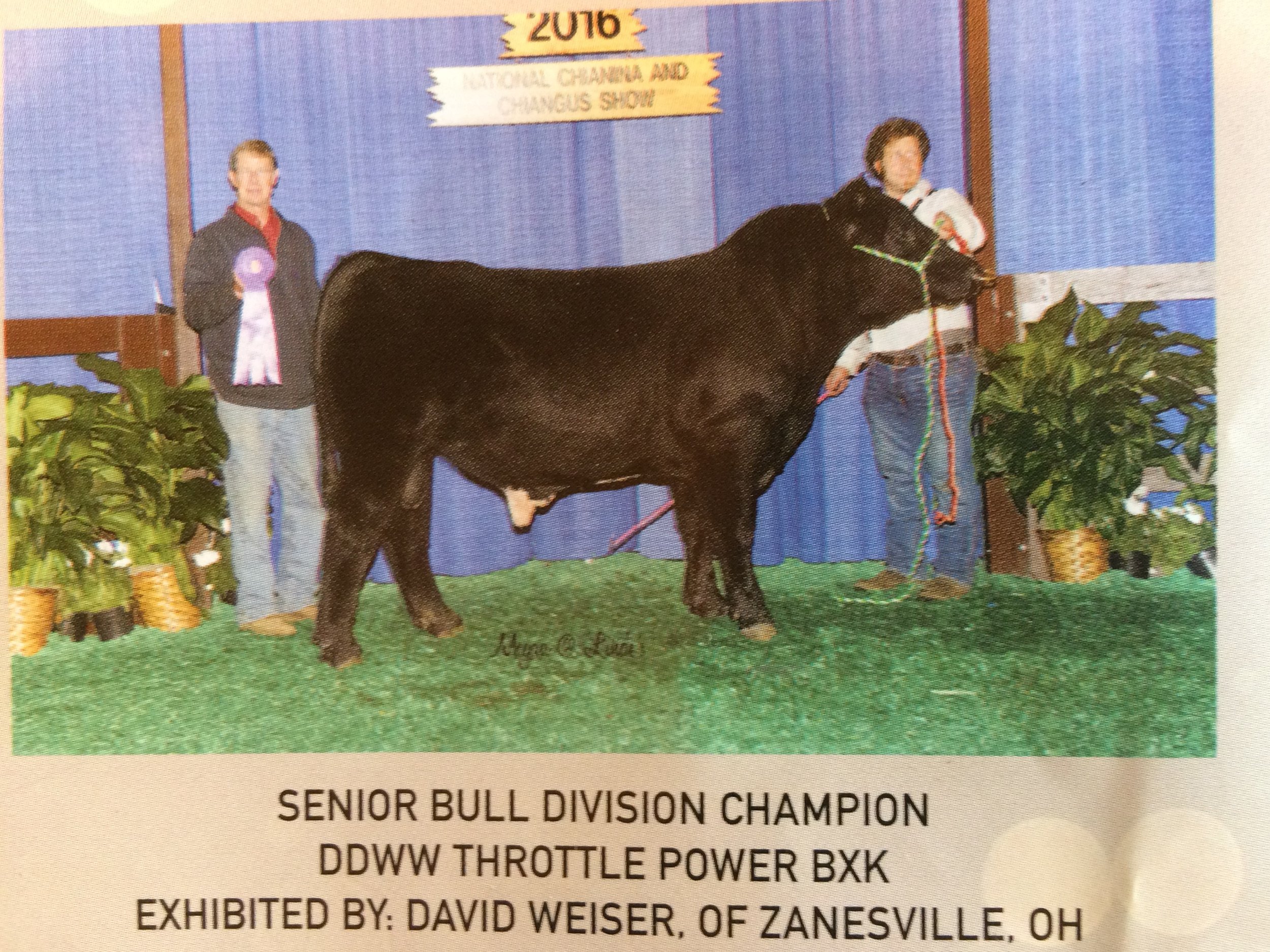 Senior Bull Division Champion Exhibited by David Weiser.
Our 2018 cattle
Below are some of our prized Cattle. Some of our Sires' names are MAB, I-80, Wrangler, Uno Mas, Daddy's Money.
Our History
Weiser Farms was established in Zanesville, Ohio by Bill & Joyce Weiser in 1954.
We started artificially breeding cattle over 35 years ago. Our neighbor Eric Tanner helped start our A. I. program.
By flushing the best donor cows our family became successful in the show ring. Winning in Ohio, and several other States.